Bring Your Children to Work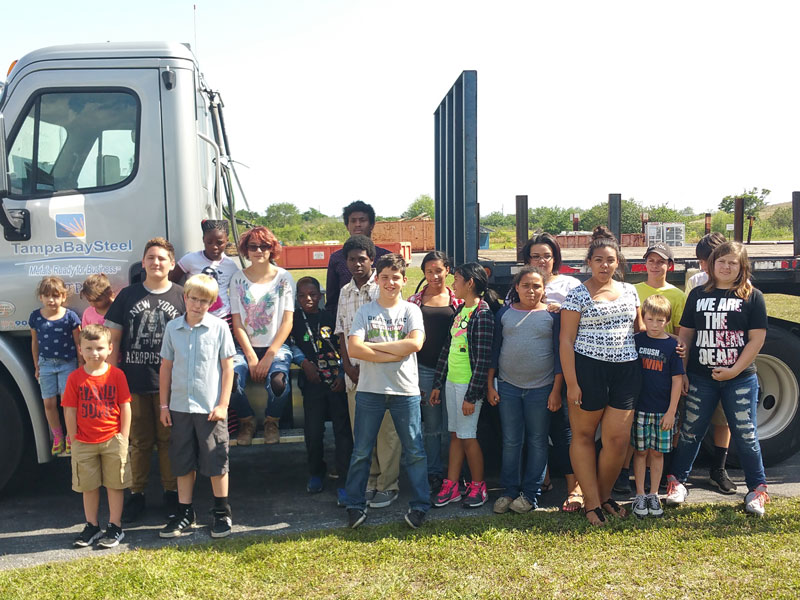 This year, for the first time, Tampa Bay Steel's ministry team participated in the "Bring Your Children to Work" initiative. We were excited to allow our team members to show their kids what they do each day at Tampa Bay Steel, and the impact that each job has on the company's success and, in turn, our community.
A total of 20 kids were able to participate in this learning opportunity which had them shadowing office personnel, touring our warehouse to see the machinery in action, and even doing hands on projects which taught money management, construction, and artistry. Employee's kids ranged from 7 years old to 17 years old and every last one of their faces lit up when they got to pull the horn in one of our large trucks! The kids went home at the end of a busy day with open eyes and excitement, as well as a better understanding of their parents' duties and responsibilities.