Tampa Bay Steel Corporation – Employee Events!

As we begin to restart our employee events that were postponed due to COVID-19, we have decided that a little fun on the job, can go a long way! Check out some of our events we've had for 2022 so far – they consist of wellness events, ministry events and more!
Free Throw Thursday Competitions
The second Thursday of every month, we invite all employees to get some fresh air and show off any basketball skills they may have; with two categories (men and women) and many teammates who line up, it makes for a grand ole time! Winner takes home a $25 gift card and gets their photo showcased in our TBSC weekly newsletter! All teammates who participate also earn points towards our Wellness Program – these points can later be redeemed for gift cards, PTO and more!

First Annual White Cane Walk 2022
This year Tampa Bay Steel Corporation made a team to fundraise and support the Lighthouse for the Blind & Low Vision's first annual White Cane Walk! Our team got together on a Saturday morning to participate – together we raised over $1,000 and raised awareness for the blind and visually impaired in our community!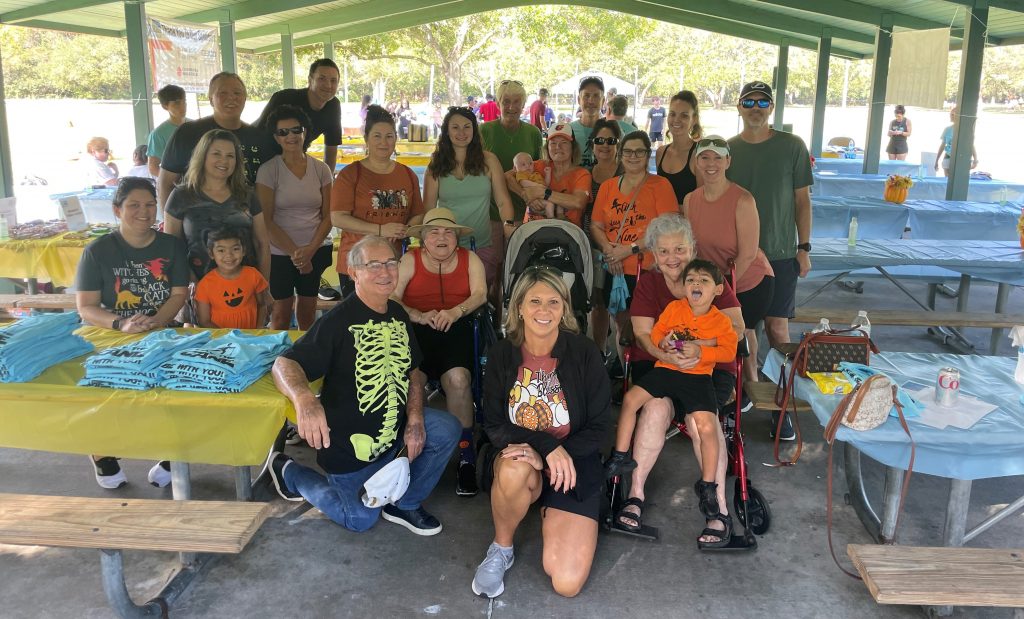 Free Lunch Fridays
Every Friday, as a thank you to our amazing and dedicated employees, Tampa Bay Steel provides catered lunch – for both first and second shift! As our drivers, 3rd shift loaders and work from home sales team members are unable to attend, they receive a restaurant gift card as a meal replacement! We've seen morale grow as employees gather together to eat, joke and share stories from the week!