Laser Cutting

Tampa Bay Steel's Laser Center features a total of six advanced Trumpf and Mazak laser cutting machines. Specialized CAD/CAM software precisely controls the laser cutting process and gives infinite flexibility to create the exact part needed for your business.
With 6 high-powered flatbed lasers for cutting both thick and thin sheet metal. The speed, precision, and reliability of our laser cutting machines can positively impact your operations and reduce costs. The laser cutting capability is a quantum leap forward in production speed and cutting precision for metal up to 3/4″ thick.
Trumatic L3050/L3030 Features/Capabilities
Accuracy: Precision is repeatable to five thousandths of an inch. The rigid laser cutting machine base combined with an ultra-smooth drive system results in virtually no vibration, even at maximum speed of over 200 meters per minute. Optimal laser cutting results are achieved by an advanced process control that detects the position of the workpiece in real time and adjusts the distance to the cutting nozzle.
Material handling: Automated dual pallet changer with Liftmaster system.
Material size: 60 x 120 inches of working area.
Material thickness: Mild Steel – 1″ max., Stainless Steel – 3/4″ max., Aluminum – 3/8″ max.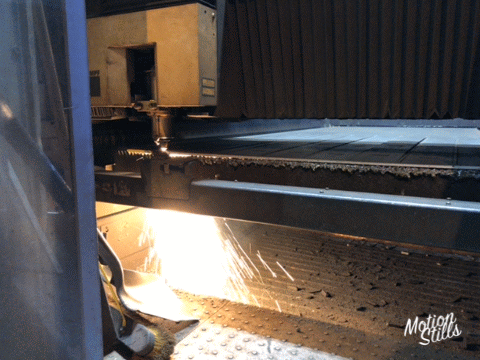 MAZAK OptiPlex 3015
Three Mazak OptiPlex 3015 Fiber Laser Cutting Machines. 2- With 6.0 kW resonators and 1- With an 8.0 kW resonator. Fiber Lasers greatly increase cut speeds over previous cutting technology utilizing cutting edge fiber technology. The OptiPlex 3015 can process flat sheets up 60" x 120" and is paired with a two tower Tekmag storage/automation system. This storage/automation system provides the increased load/unload speed necessary to keep pace with the faster cut speeds of the fiber laser.