Think Pink Bake Sale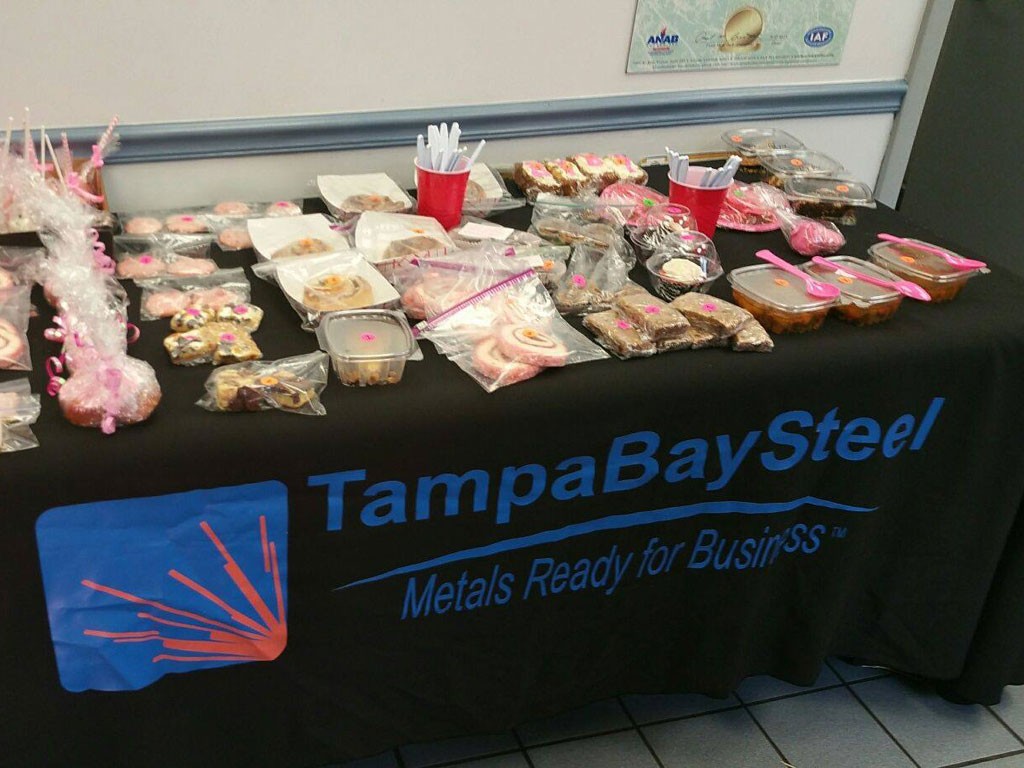 Today's the day! It's Tampa Bay Steel's Breast Cancer Awareness Think Pink Bake Sale! We have two tables full of goodies priced and ready to go! Come stop by before it's all gone! All proceeds go to breast cancer research.
Want to do even more for your community today? Between 12:30 and 4:30, the blood mobile will be on site as well. Go donate blood and then grab a few sweet treats to bring that blood sugar back up!